600Minutes Executive IT
The Challenge of the Digital Age: How to Optimize Your IT Infrastructure
Die Möglichkeit, neue Ansätze und innovative Ideen mit Ihren Branchenkollegen auszutauschen, ist womöglich genau der entscheidende Impuls, der Ihr Unternehmen voran bringt. Auf der Veranstaltung treffen Entscheidungsträger mit ihren geschäftlichen Herausforderungen auf Partner, die progressive Lösungen anbieten - Auf diese Weise wird ein deutlicher Mehrwert für beide Seiten generiert.
Speakers
Timo Salzsieder
Chief Solution Officer/CIO Metro AG
METRO AG
Peter Seidel
CIO
Lilium GmbH
Kai Vogt
Senior Vice President Unternehmensentwicklung/Recht/Corporate Compliance/Informationstechnologie
Vetter Pharma-Fertigung GmbH & Co. KG
Markus Maiwald
SVP Human Resources & Organizational Development
Vetter Pharma-Fertigung GmbH & Co. KG
Felix Wenzel
Head of Data Engineering
ERGO Direkt Versicherung AG
Bestätigte Teilnehmer
Delegates
Georgsmarienhütte GmbH
Head of IT & Digital Services
Sanofi-Aventis Deutschland GmbH
Director Innovation
Deutsche Telekom AG
Head of Technology Business Solutions Global Non-ERP
MR Maschinenfabrik Reinhausen GmbH
Head ValueFacturing, Machine Factory Reinhausen
HOCHTIEF AG
Leiter IT & Organisation
BASF SE
SVP Digitalization of Businesses & Functions
Vattenfall GmbH
National Information Security Officer Germany
Hellmann Worldwide Logistics SE & Co. KG
Head of IT Deutschland
DB Regio
Leiter Business Intelligence
Bertrandt AG
Director Engineering Fahrerassistenzsysteme / Autonomes Fahren / E-Mobilität
Die Themen
zur Debatte
Agile IT Infrastructure: Was muss verändert werden, um den Anforderungen agiler IT gerecht zu werden?
Emerging Technologies ecosystems: Wie KI, Robotik, IoT und Blockchain gemeinsam Werte schaffen
CIO resume 2025: Unternehmensphilosophie, Verantwortlichkeiten und digitale Bereitschaft
Be customer obsessed: Ist Ihre IT-Strategie auf Ihre Kundenbedürfnisse abgestimmt?
Facing the talent challenge: Entwickeln Sie Ihre Organisation, um attraktiv zu werden und zu bleiben
Lösungsanbieter
Die Sponsoren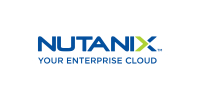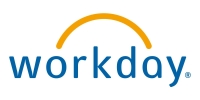 Die Themen
Previous Year
Cloud - first it was a classic hype, but now it is grown up!
Higher efficiency and lower costs through Robotic Process Automation
Disenchanting Blockchain - How do we get business value?
Digital Transformation on the way to AI strategy
From Mobile Security to GDPR Compliance - The integration of more security features
Speakers
Previous Year
Charlie McMurdie
Charlie McMurdie
Michael Picard
thyssenkrupp AG
Helmut Neugebauer
Zscaler
Dieter Sellner
DB Schenker
Marian D. Plum
MicroStrategy Deutschland GmbH
Andreas Hamprecht
DB Regio