600Minutes HR&Leadership
Redefining Human Resource Management
Die Möglichkeit, neue Ansätze und innovative Ideen mit Ihren Branchenkollegen auszutauschen, ist womöglich genau der entscheidende Impuls, der Ihr Unternehmen voran bringt. Auf der Veranstaltung treffen Entscheidungsträger mit ihren geschäftlichen Herausforderungen auf Partner, die progressive Löungen anbieten - Auf diese Weise wird ein deutlicher Mehrwert für beide Seiten generiert.
Speakers
Erich Thiedemann
Head of HR Group Center/ Top Executive Management
RWE AG
Christina Schulte-Kutsch
VP Leadership Development & Culture
Deutsche Telekom AG
Rene Behr
Director Human Resources
IWC Schaffhausen
Detlef Wehbrink
Leiter Personalmanagement
Hettich Holding GmbH & Co. oHG
Björn Asmussen
Leiter HR Partner DB Beschaffung und DB Stiftung
Deutsche Bahn AG
Gökhan Denizhan
International Retail HR Director
LC Waikiki
Dr. Oliver Haas
Corporate Happiness GmbH
Dr. Marc de Savigny
HR Director
E.ON Digital Technology GmbH
Bestätigte Teilnehmer
Delegates
Mercedes-Benz Consulting GmbH
Head of Human Resources
SEMIKRON Elektronik GmbH & Co. KG
Executive Vice President Human Resources
Hubert Burda Media KG
Head of HR Business Partner
HUK-COBURG
Leiter Personalstrategie Technik & Controlling
E.ON Digital Technology GmbH
HR Director
Nestlé Deutschland AG
HR Group Director
Vattenfall GmbH
Head of Group Competence Management
ZF Friedrichshafen AG
Head of Global Operation & COE for Recruiting Sourcing & Onboarding
Airbus Defence and Space GmbH
Digitalization Accelerator & #NWOW Ambassador
Deutsche Bank AG
Director, Head of HR Management Information and Analytics
Kaufland Dienstleistung GmbH&CoKG
Leiterin Personalorganisation
Continental Automotive GmbH
Head of Talent Management & Organizational Development Germany
PAREXEL International GmbH
Director, Global Payroll
Die Themen
zur Debatte
Die Rolle von HR in der Zukunft
Die Digitale Transformation von HR
Wie künstliche Intelligenz das Personalwesen verändert
Agile HR - Für mehr Agilität im Unternehmen
Die Gestaltung der Arbeitswelt von morgen
Lösungsanbieter
Die Sponsoren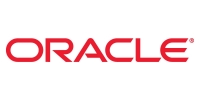 Die Themen
Previous Year
Digital Transformation and the Consequences for People and Leadership
Agile Working - How will the Different Forms of Flexible Work Evolve?
Employer Branding & Talent Management - the Successful Management of the Generation Gap
The Role of HR in a Digital World - How can HR Create Added Value in the Future?
EU General Data Protection Regulation and Co. - Best Practices
Speakers
Previous Year
Daniel Gerken
MANN + HUMMEL GMBH
Elke Anderl
Deutsche Telekom AG
Andra Rupietta
Kaufland Dienstleistung GmbH&CoKG
Marc de Savigny
E.ON Digital Technology GmbH
Kirsten Weisbender
Commerzbank AG
Anna-Maria Karl
Daimler AG