600Minutes Human Resources
Bei 600Minuten Personalwesen kommen führende Personal-Entscheidungsträger zusammen, um professionelle Einblicke in die Geschäftsentwicklung zu gewinnen. Lernen Sie Führungskräfte aus verschiedenen Organisationen kennen, die für Ihr Unternehmen relevant sind.
Speakers
Jette Radich Thunbo
Head of HR, Group Sr. Director for HQ, Commercial & E-Commerce
Salling Group
Dr. Anna-Maria Karl
Head of Global Talent Sourcing
Daimler AG
Dr. Marc de Savigny
VP, Senior HR Business Partner, Head of Colleague Services and Transformation, E.ON UK
E.ON Business Services GmbH
Dr. Daniel Gerken
Vice President Human Resources Operations & Europe
MANN + HUMMEL GMBH
Daniela Salomon
Leiterin Personalentwicklung
Saint-Gobain Building Distribution Deutschland GmbH
Elke Anderl
VP HR Development Performance Management
Deutsche Telekom AG
Andra Rupietta
Leiterin Personalorganisation
Kaufland Dienstleistung GmbH&CoKG
Kirsten Weisbender
Head of Cultural Change
Commerzbank AG
Claudia De Andrés-Gayón
Leiterin Personalsteuerung, Konzernarbeitsmarkt und Konzernpersonalservices Human Resource Planning
Deutsche Bahn AG
Delegates
Bestätigte Teilnehmer
ZF Friedrichshafen AG
Director People Development / Talent Management
Telekom Deutschland GmbH
Head of HR Interface Management
DEHN + SÖHNE GmbH + Co. KG
Director Human Resources
Apetito AG
Head of Human Resources
Deutsche Post Adress GmbH & Co. KG
Head of Finance and HR
T-Systems International GmbH
Senior Vice President Human Resources
Rheinmetall AG
Head of Human Resources Development
Tiernahrung Deuerer GmbH
Leiter Personal
Lidl Stiftung & Co. KG
Geschäftsführer Personal-HR Business Partner
Allianz Global Investors GmbH
Director Human Resources
Lanxess Deutschland GmbH
Head of Change Mgmt, Diversity & Inclusion
Deutsche Bank AG
HR Business Partner
Faurecia Automotive GmbH
Director HR Shared Services Europe GBS
Mercedes-Benz Consulting GmbH
Head of Human Resources
Wacker Neuson SE
Leitung Konzernpersonal
Die Themen
zur Debatte
Digitale Transformation & ihre Auswirkungen auf Mensch und Führung
Agile Working - Gehen die flexiblen Arbeitsformen der Zukunft zu weit oder nicht weit genug?
Employer Branding & Talentmanagement - der erfolgreiche Umgang mit der Generation Gap
Die Rolle von HR in einer digitalen Welt - Wie kann Personalarbeit in Zukunft einen strategischen Mehrwert schaffen?
DSGVO, EntgTranspG & Co. - Best Practices zu den neuen Gesetzen
Die Sponsoren
Lösungsanbieter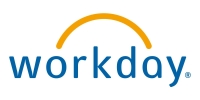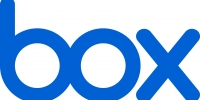 Previous Year
Spotlight
SAP Deutschland AG & Co KG