StrategyForum Internet of Things
Die Internet of Things Veranstaltung erkundet die IoT-Datenrevolution, seine Bedeutung und Monetisierung in allen Bereichen der Industrie. Treffen Sie Entscheider führender Unternehmen, mit denen Sie sich verbinden können, um Ihre Geschäftsziele zu erreichen.
Speakers
Peter Stelter
Executive Vice President Strategie & Technologiemanagement
KHS GmbH
Dirk Spindler
Senior Vice President R&D Processes, Methods & Tools
Schaeffler Technologies AG & Co. KG
Aljoscha Schlosser
Digital Innovation Manager
BOGE KOMPRESSOREN Otto Boge GmbH & Co. KG
Clemens Dachs
Chief Engineer
Siemens AG
Delegates
Bestätigte Teilnehmer
Hoffmann Group
Innovation Manager IT
Knorr-Bremse AG
Head of Industrial Engineering
DHL Global Management GmbH
Head of Global Business Intelligence
Siemens AG
Head of R&D Management Rolling Stock
1&1 Internet SE
Head of Order & Master Data Management
Carl Cloos Schweißtechnik GmbH
Produktmanagement Prozesse und Sensorik (AT-P)
HEROSE GmbH
Head of PPS and Logistics
Linde Material Handling GmbH
Vice President Product Management Industrial Trucks - Warehouse
AGCO International GmbH
Project Manager Smart Factory
Universitätsklinikum Halle (Saale) Verwaltungsdirektion Dezernat M III- Finanzen
Leiter Information und Kommunikation
Daimler Trucks & Busses
Powertrain Trucks Werk Mannheim
Bystronic Laser Ag
Leiter Internet of Things
CLAAS KGaA mbH
Leiter Technical Standards und Prozessmanagement
MAN SE
Leiter Business Analytics
Die Themen
zur Debatte
Application programming interfaces (API's)- Verbindung nützlicher Informationen
Künstliche Intelligenz- Wie sehen die Fortschritte aus?
Digital Transformation und die Rolle des IoT's
IoT Network Security- So schützen und sichern Sie das Netzwerk
IT and Computing- Der Überblick im Datenmanagement
Die Sponsoren
Lösungsanbieter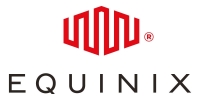 generic.de software technologies AG