600Minutes Supply Chain
600 Minuten Supply Chain und Beschaffungslogistik untersucht die neuen Möglichkeiten des Supply Chain Managements, und wie Ihr Unternehmen damit Wettbewerbsvorteile erzielen kann. Unsere vorab vorbereiteten Besprechungen haben das Ziel, Ihnen dabei zu helfen, zukünftige geschäftliche Kooperationen mit den richtigen Partnern zu finden.
Speakers
Dirk Petzold
Head of Planning & Logistics
MAN Diesel & Turbo SE
Alexander Beuntker
Head of Supply Chain
Orsay GmbH
Jan-Peter Hazebrouck
Senior Vice President Supplier Management
Deutsche Telekom Services Europe GmbH
Julio Casas
Head of Demand, Supply and Service Strategy – Consumer Adhesives Europe in Henkel
Henkel AG & Co. KGaA
David Betge
Leiter Supply Chain Strategy & Excellence
Bayer AG
Alan Waller
Visiting Professor in International Supply Chain Management
Cranfield University School of Management
Thomas Holzner
Digital Program Manager, Member of the SCM Management Team
Siemens AG
Jörg Blechinger
Director MAGNA Logistics Europe Global Lead Logistics
Magna International Europe GmbH
Vesa Pylvänäinen
Executive Vice President, Operations
Vaisala Oyj
Thomas Grobel
Bereichsleiter Order Center and Global Production Control Powertrain Truck
Daimler AG
Delegates
Bestätigte Teilnehmer
Marquardt GmbH
Corporate Vice President
Merck KGaA
Director, Supply Chain Management Display Materials
Carl Zeiss SMT GmbH
Director Key Account Management Project
Vinnolit GmbH & Co. KG
Leiter Einkauf Logistik und Packmittel
Daimler AG
Head SC-Management und Logistik (Director)
MAN Diesel & Turbo SE
Head of Planning & Logistics
Daimler AG
Bereichsleiter Order Center and Global Production Control Powertrain Truck
Opel Automobile GmbH
Leiter Supply Chain Werk Eisenach
Continental AG
Head of Planning und Reporting
Dometic GmbH
Leiter Supply Chain Management
Outokumpu Nirosta GmbH
Leiter Supply Chain Management
Paracelsus-Kliniken Deutschland GmbH & Co. KGaA
Leiter Zentrales Beschaffungswesen
Siemens AG
Head of Functional Excellence, SCM Division Power Generation Services Procurement
Die Themen
zur Debatte
Automatisierung von Prozessen- Wie die Digitaliserung das Optimierungspotential steigert
Data Mining und Predictive Analytics in der Supply Chain
Elektronische Beschaffung- Einfluss von Digitalisierung auf den Einkauf
Industrie 4.0- Einsatz von SMART Technologien
Warehouse Management Systeme- Kosten einsparen und Lieferengpässe vermeiden
Die Sponsoren
Lösungsanbieter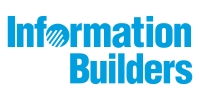 Previous Year
Die Themen
Digital Transformations - On the way to Supply Chain 4.0
E2E: Holistic supply chain optimization
Predictive Analytics as value for service logistics
Strategic partnerships in Procurement and Supply Chain: How to gain from the collaboration?
Sustainability as a business model
Previous Year
Speakers
Hermann Schuhbauer
KRONES AG
Bülent Ileri
AGCO International GmbH
Norbert Müller
Daimler AG
Christian von der Schulenburg
Siemens Aktiengesellschaft